The New Zealand Dairy Careers Programme is your opportunity to Live, Learn & Earn from the world's smartest dairy producers - right here in New Zealand.
NZ Dairy Careers Staff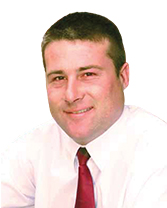 NZ Dairy Careers Director
Matt holds a Diploma in Agriculture and has expertise in entrepreneurship, new venture development, farming, and recruitment. Matt has established several successful companies in recruitment, training, and agriculture and has a range of business interests on and offshore. Matt and his wife Tracey, also own a farm in the Selwyn District, and Matt enjoys fishing and hunting in his spare time.
---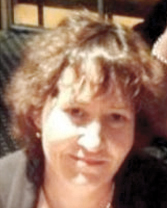 Candidate Manager
Wendy has a dairy farming background, having worked alongside her husband, through the share-milking system and into farm ownership. They spent 24 years in the dairy industry. Wendy then went on to a career in Agri-Sales; selling both Dairy Genetics and Ruminant Nutrition products. Wendy and her husband Terry, are past winners of the 'Share-milker of the Year Competition' in the Bay of Plenty. Her passion lies within the dairy industry and she knows the industry inside out. In her spare time, Wendy enjoys spending time with her granddaughters, her animals and in her garden.
---
Training and Development Manager
Gemma holds a UK Bachelor of Agricultural Science degree with Honours and a Professional Graduate Certificate in Education. Gemma has a strong background in farming and agricultural education and was previously a lecturer at an agricultural college in the U.K. Gemma grew up on a family farm, and since coming out to New Zealand has gained extensive experience in the agricultural industry. Gemma also has a passion for stock judging in Young Farmers Club competitions. In her spare time, Gemma enjoys experiencing the great outdoors of New Zealand by going fishing and hiking, and has recently completed the Milford Track.