Live
---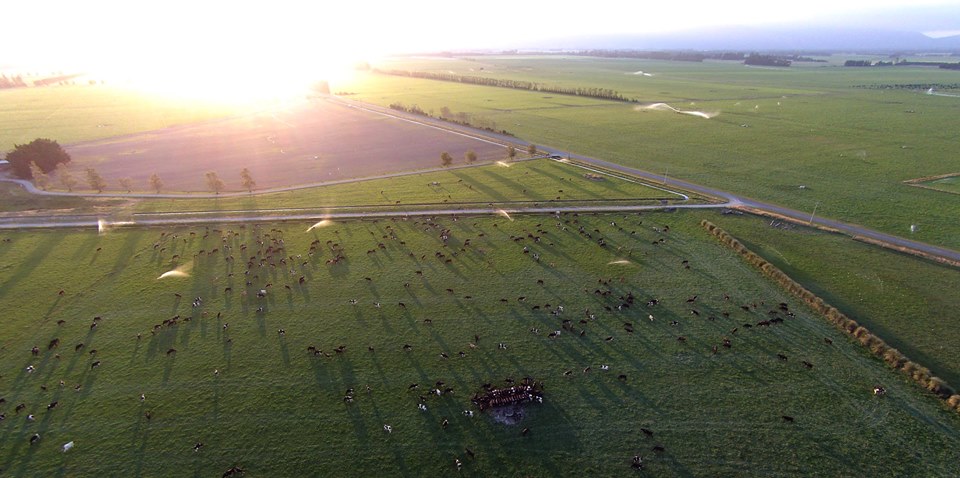 Push yourself to be more than ordinary - gain the skills to have financial security, achieve independence and career satisfaction, take the opportunities available and become a recognised industry leader!
NZ Dairy Careers can help you drive this success by empowering, supporting and enabling you to live the lifestyle you have always dreamed of.
Life in New Zealand
---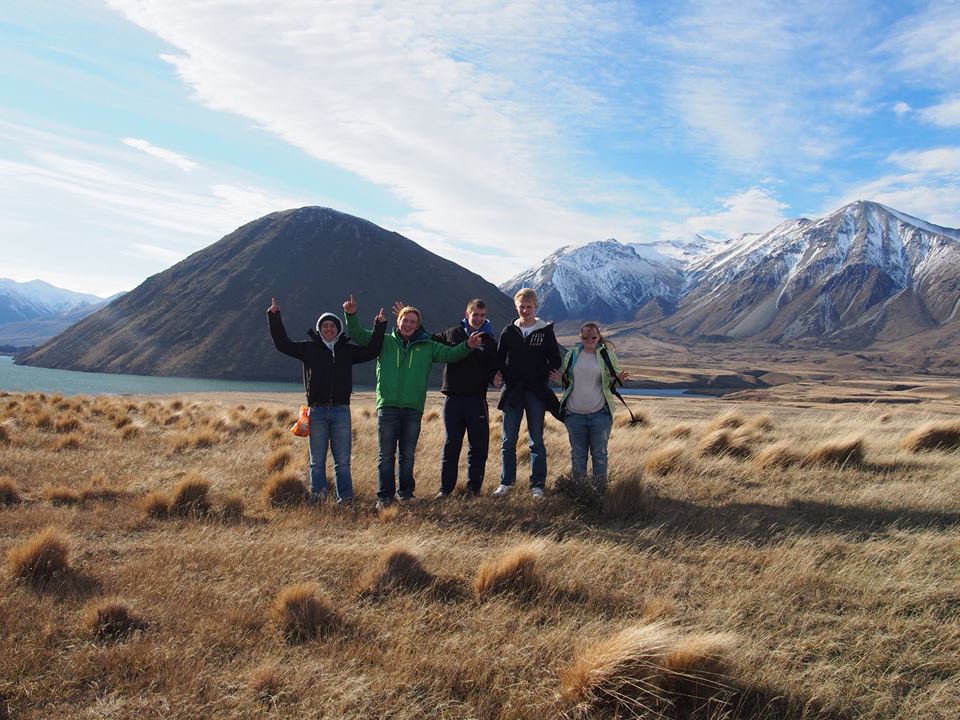 New Zealand has well developed infrastructure and all the services and conveniences of a modern country, with a population of 4.5m people. The people here are warm, friendly and welcoming. The lifestyle is relaxed, outdoors focused and safe, with strong family values and European influence. You will find most cultural tastes catered for with a variety of food, wine, entertainment, arts and retail shopping.
People
You will notice that New Zealand people are easy going, relaxed and treat others as equals. They like their personal space: you may notice that they may stand away from you when talking and waiting in queues, however, they are also patient and polite. The following are examples of New Zealand etiquette:
Say 'please' when they want something and 'thank you' when they get it. It is considered rude if you do not use 'please' and 'thank you'.
Say 'sorry' if they bump into another person by accident.
Say 'hello', good morning etc. to people they have never met before.
Make orderly lines or queues when waiting for service. It is considered rude to push in and not wait your turn!
Environment and Land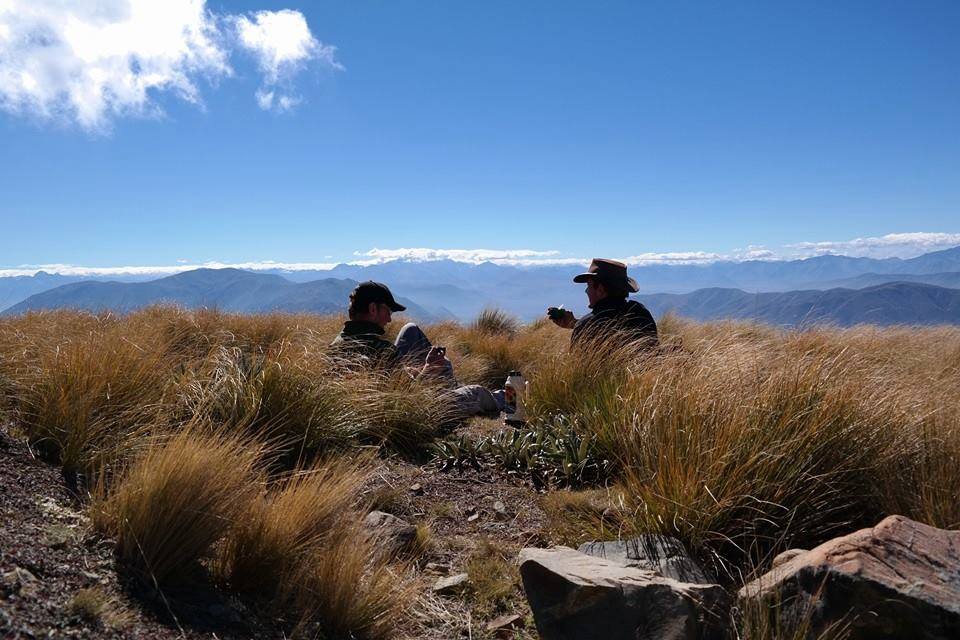 New Zealand is a long narrow land mass made up of two main islands – the North Island and the South Island, each is quite different and has quite a different geological makeup. They have wonderful natural features; from the volcanic mud pools and geothermal activity of the north, to the dense rain forests and deep fiords of the south.
New Zealand is a politically stable and safe country. The people are united, friendly and welcoming. While the political capital is Wellington (bottom of the North Island), the commercial capital is Auckland, (centre-top of the North Island). However, the agribusiness and farming powerhouse is the central South Island area known as Canterbury. With an abundance of flat land, high quality soils and large water resources, this area is perfect for farming.
New Zealand has a temperate climate with high sunshine hours. Temperatures are around 5-10 degrees Celsius in winter, and 25-30 degrees Celsius in summer. Rainfall is about 600mm per year. There is a plenitude of sport and recreation areas, lakes, forests, mountains, beaches, and open spaces catering for all sports from snow skiing to mountain biking, running, hiking and walking and horse riding – you name it, it's here.
Canterbury Region
Christchurch is in the heart of the Canterbury region. Christchurch is the second biggest city in New Zealand and is not only a fantastic place to visit, but from here you can easily access the heart of the South Island. Travel north for hot pools, vineyards and oceanic wildlife encounters. A journey west could mean a train trip over the Southern Alps, to discover rainforest and glaciers. Head south and discover our beautiful high country, topped off by Aoraki/Mount Cook, New Zealand's tallest mountain.
Mid Canterbury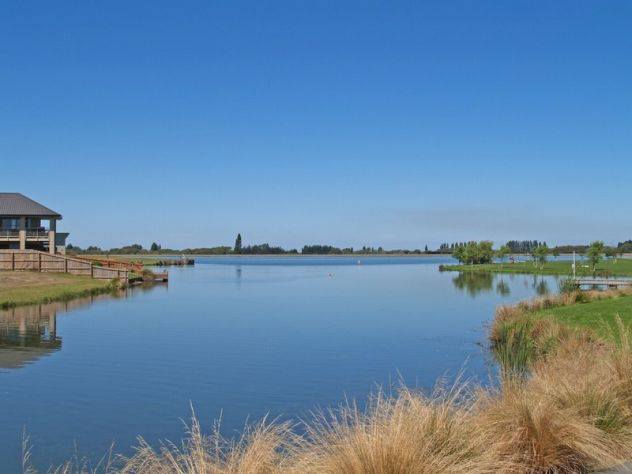 The Orientation Programme is based in Mid Canterbury which is an hour from Christchurch International Airport and is one of New Zealand's best kept secrets. This rich agricultural region boasts soaring mountains, dramatic coastlines and is bordered by impressive braided rivers. Mid Canterbury's backdrop is the stunning Southern Alps and is home to the world class ski field, Mt Hutt. The Mid Canterbury region and includes: Ashburton, Mt Hutt, Methven, Rakaia, Mt Somers and Staveley.
Mid Canterbury recreational activities include; skiing, snowboarding, white-water rafting, skydiving, hiking nature trails, mountain biking and numerous golf courses. A cluster of high country lakes and braided rivers are fantastic for fishing, and the surrounding mountain foothills are perfect for recreational hunting and a 4WD adventure can take you on a journey to explore the high-country wilderness.
For more information regarding the Mid Canterbury region please visit: http://www.midcanterburynz.com/newzealand/
Otago Region
Situated about 350km south of Christchurch, the Otago region welcomes everyone who visits in a down to earth and friendly manner. Otago has superb natural features including; stunning mountain landscapes, gold mines, vast rural areas with rivers, lakes, and white sandy beaches and is home to one of New Zealand's premier medical universities.
Otago has a strong Scottish background which is reflected in the traditional values and physical features of the environment and climate; all of which have contributed to the creation of a unique cultural character. The "work hard, play hard" philosophy is big here. Otago is definitely young at heart. As the students here would say, 'when you visit Otago, it's time to enjoy life'.
Life on the Farm
---
First you need to understand what your work life will entail.
Here are some of the issues you should discuss with your family and understand before considering a job on a dairy farm.
Farming is about being outdoors with animals and machinery and contending with wind, rain and sunshine.
Farming may be about animals, but the ability to work with people is vital to those who want to optimise their career.
Farming is unique, in that, employees usually live on farm and their employer is often their landlord.
Early morning starts are a reality but there are a variety of different rosters that can result in large variations in time-off and hours worked.
You could work up to twelve days in a row without a day off.
Work can be physically demanding so you need to have a realistic level of fitness and health.
The farm's location will have an impact on what services and support systems are available in the locality.
You must be able to look after yourself when working on-farm, ensuring you are eating well and getting plenty of sleep.
The financial rewards achieved depends on a variety of factors including your experience, abilities and level of responsibility.
The dairy season starts in June, but the real action begins around July and continues through to September with spring calving. This is a busy and exciting time of the year. Days start early when farmers get up to check the paddocks for new born calves and start the morning milking. Once morning milking is finished, there's time to go home for breakfast and a break before feeding the calves and carrying out farm duties and afternoon milking.
Spring on-farm means all hands to the pump.
It is the best time of the year – cows are coming into milk. Farmers start to get 2-3 mobs of stock on the farm. These include:
The cows which are about to calve (the springers).
The cows that have calved (the milkers).
Young calves that have to be taught how to drink. They are often housed in buildings for the first five to six weeks to keep them out of the weather.
October to December is when the cows produce the most milk. Most farms milk their cows twice a day at approximately 4:30am and 2pm. However, the timing of the milking will vary from farm to farm. This is also the time of year that mating occurs in order to get the cows in calf for the next season.
After calving, you may see cows with painted tails – this helps identify the cows that are ready to be mated.
Mating is by artificial insemination for the majority of cows and bulls are used to finish the breeding season.
January to March sees things on the farm seem to slow down
This is because, depending on the weather conditions, the amount of milk that cows produce drops.
Weed control and irrigation are the main work activities besides milking the cows. Cows typically graze once around the farm every 25 days.
During April to May the herd gradually finishes milking for the season.
This period is often referred to as the drying off period. When all cows have been dried off, work time is used to tackle major maintenance and development projects on-farm such as fencing, drainage, water reticulation and shed maintenance.
By the end of May most cows have stopped milking. From here on, the farmers' focus turns to making sure the cows' condition is maintained
Cows are fed just enough to maintain their body condition (feed only maintenance) to ensure there is enough grass available for their increased requirements once milking again in the spring.
The traditional date for changing farms is 1st June – known as "Gypsy Day/Week", with share milkers moving cows from one farm to another.
Many cows go to other farms for grazing.
Winter is the usual time for feeding hay and silage to make up for the slow pasture growth rate.
New Zealand Health System
---
New Zealand has a private and public health care system. To qualify for public subsidised care in New Zealand, you must be a citizen, resident, from a reciprocal country (Australia or the UK), or hold a work visa that is valid for two years or more from when you first arrive. If you meet these criteria, then you will be eligible for publicly funded healthcare.
If you're on a work visa that's for less than two years, you will need to pay for own health care, as and when needed. NZDC and the New Zealand government strongly recommend that people travelling to New Zealand who are not eligible for publicly funded health services hold comprehensive travel insurance - including health insurance.
Most costs of injuries from accidents are covered by our accident compensation (ACC) scheme. New Zealand's accident compensation scheme provides 24-hour, no-fault, personal injury insurance cover. ACC provides personal injury cover for all New Zealand citizens, residents and temporary visitors to New Zealand. This service is funded from fees and levies such as motor vehicle licensing. There is no right to sue for personal injury, other than for exemplary damages; such action is extremely rare in New Zealand.
NZ Dairy Careers strongly advises to:
For further information, please visit the Health Govt website on eligibility and ACC.
Driving - Travelling
---
You will be expected to be legally able to drive in New Zealand. You will need to check that you meet New Zealand's driving laws. Applicants are encouraged to purchase a vehicle so they have the ability to leave the farm on their days off or go shopping for food. Employers will assist with travel during the earlier periods but it is essential that applicants gain their own independence.
If you have an overseas driver license or an international driving permit, you can drive in New Zealand for a maximum of one year. Note: you are only able to drive those types of vehicles for which you are licensed to drive in your own country.
New Zealand has the same driving as the UK – we drive on the left side of the white line.
You must carry your licence or permit with you whenever you are driving. If an overseas licence or permit is not in English, then you must have an official translated license before arriving.
There are very strict drink/driving rules. The best 'rule of thumb' is; don't drink and drive. If you do drink, organise a sober driver and remember that one drink will put a person aged 18 –20 over the New Zealand legal driving limit.
Before you have been in New Zealand for one year, you must apply for a New Zealand driving licence. You may have to pass a theory test and possibly a practical driving test. More details about driving in New Zealand can be found on the Land Transport Safety Authority's website: http://www.ltsa.govt.nz/travelers/driving.html. Here you will find information about purchasing & selling vehicles, what forms of identification you need and the steps you need to take along with the laws and regulations pertaining to driving and age restrictions in New Zealand.
For more information about driving in New Zealand and New Zealand's driving laws. You can purchase a copy of the Road Code – New Zealand's road rules book - these can be brought in bookstores or from driver licensing agents.
Cycling and Walking
Some important things to remember are; cyclists are required by law to wear helmets and to observe the road code and pedestrians are required by law to cross at marked crossings and/or the lights. Always cross with care and look RIGHT then LEFT.
Public Transport
Public transport (buses, trains, air services) are generally limited to city and intercity travel, rural services are not common. Rental cars are available from many providers which you will need to have a full driver's license to rent. You may find you want a car, motorbike or bicycle to get around and this is highly recommended. You can purchase an older reliable Japanese car from $1500 - $2000. There are a number of sites for purchasing cheap cars: try TradeMe, Turners Auctions and local Facebook Buy, Sell and Exchange Pages.
The New Zealand Dairy Industry
---
On farm innovation helps the New Zealand dairy farmer to work smarter, not harder and also allows New Zealand to maintain its position as a leader in on-farm productivity. With annual exports in excess of $17 billion the dairy industry is New Zealand's biggest export earner. More than 18 billion litres of milk are produced annually on New Zealand's 12,000 dairy farms which collectively, contain 1.7 billion kilograms of milk solids (protein and fat).
World-class dairy industry
An established global industry with an exciting future, New Zealand dairy companies control one third of international dairy trade, and New Zealand remains the largest exporter of dairy products. Key strengths of New Zealand's world-class dairy industry are its efficient all-grass farming system, large-scale processing, high research and development investment and creative marketing.
World Dairy Demand
It's well reported that during the next 50 years, food production must double to meet the world's growing population and demand for high protein foods. On top of this, is an increasing demand from a growing middle class in emerging economies such as Asia who are demanding more high quality dairy foods. To cater for this, the world's food producers must increase productivity using the best farm practices and techniques. New Zealand is a pioneer in on-farm efficiency and its products are well regarded by world standards; this demand underpins the huge growth in dairy production in New Zealand.
On Farm Technology
Farms in New Zealand are now more sophisticated with many business operations employing a range of high-technology systems to help in decision making, budgeting and overall productivity. These are used for virtually all aspects of farm management including; weather stations, soil testing, pasture analysis, feed management, animal management and many other farm performance indicators.
Skills Needed
Increasingly farmers have recognised the need to have skilled people who want to learn the business. Career progression in the dairy industry helps people to develop their knowledge and skills to gain increasing responsibility. Many of the skills are learned on the job and through courses such as NZDP, PrimaryITO and industry organised discussion groups. The National Certificate, National Diplomas and other tertiary qualifications in Dairy Farming are invaluable for anyone pursuing a career in the industry.
Quality Careers
The New Zealand Dairy Industry encourages smart self-starters who wish to embark on a rewarding and satisfying career. Successful dairy farmers, like successful people in any industry, are prepared to put the effort into their staff. For people with the commitment and desire to succeed, a career in dairy farming is an option which can be extremely satisfying, enjoyable and financially rewarding. The recent trend towards larger farms and larger herds means there are now more employment and career options for anyone wanting to enter the dairy industry.
Rags to Riches
There are many rags to riches stories in New Zealand dairy farming. New Zealand has developed a unique low capital entry model to dairy farming known as share-milking. Most self-made dairy farmers start as farm hands, work their way up to share-milking (a business model where share-milkers own the herd and the share-milking business.), developing a productive herd over time through breeding and buying in additional stock. This is a low cost, low risk way of building wealth that can lead to farm ownership.
The Future
Genetic selection for pasture varieties will go hand-in-hand with the genetic identification of the most efficient dairy cow, leading to a leap forward in farm production efficiency.
The dairy industry is continually coming up with innovative ways to use resources more efficiently so that our milk is sustainable. Every innovation introduced on farm, which can lower our environmental footprint gives New Zealand's milk a competitive edge.
A more coordinated approach to supporting staff training will ensure New Zealand dairy farmers continue to innovate and apply new technologies and maintain their worldwide leadership of pastoral farming.
World class research, by scientists who understand dairy farming will continue to advance the productivity and sustainability of the New Zealand industry.
Share-milking
The share-milking system is unique to New Zealand. About 40% of our dairy farms operate using the structure of share-milking. This is where share-milkers own their own stock and farm them on their employer's property, splitting the revenue and expenses, hence the term 'share-milking".
There are two types of share-milkers. Variable order share-milkers: where the share-milker may own part of the herd, employs the staff and pays a percentage of the costs, and receives a percentage of the income. Or, 50/50 share-milkers: where the share-milkers own the herd, employ the staff and supply the tools and machinery to run the farm. Profits are shared equally with the owner of the dairy farm. This means a share-milker can often start with a fairly small investment and build up assets because he or she shares in the profits and gains the benefits of his or her hard work and skill.
Share-milking allows younger dairy farmers to gain a stake in the industry and to use their skills to build their assets. It also allows farm owners to reduce their active involvement in dairying as they get older or their life circumstances change.
New Zealand Dairy Fast Facts
---
New Zealand accounts for approximately 35 percent of the world trade in dairy products. With annual exports in excess of $17 billion, the dairy industry is New Zealand's biggest export earner. The New Zealand dairy industry feeds more than 100 million people worldwide and is a vital driver of New Zealand's economy. New Zealand's total dairy export value has risen significantly over the last ten years due to increasing milk solid production, higher export prices, and a diverse range of export destinations. Major dairy export markets are the United States and China.
New Zealand's top four dairy export products are: whole milk powder (37%), cheese (12%), skim milk powder (10%), and butter (9%).
Almost half of New Zealand's recorded dairy exports are value-added products, however, it is estimated that the value-added export total may be even higher, due to the processing and packaging of value-added products in New Zealand.
Fonterra is New Zealand's largest company and handles more than 90 percent of New Zealand's milk production. It represents more than 20 percent of total New Zealand merchandise exports and 7 percent of the country's Gross Domestic Product (GDP).
In recent years, speciality cheese products manufactured in New Zealand for the premium end of the market have increased substantially. There are now over 30 boutique cheese makers in New Zealand.
Development of functional foods is a growing trend in New Zealand's dairy industry, and includes products such as low-fat, high calcium and protein milk, and biomedical and bio-health products, such as colostrum-based health supplements.
Organic dairy production is continuing to grow in New Zealand, however it is highly unlikely you will be working on an Organic Dairy farm.
Our temperate climate, great soil, and abundant water, supports our pasture-based system, while our island status provides natural protection from pests and diseases, making New Zealand a leader in the dairy industry.
Why Learn Dairy Farming in New Zealand?
New Zealand has approx over 5 million dairy cows. Our programme is ideal for young dairy farmers as they have the opportunity to learn New Zealand dairy farm techniques and ultimately return home to their parent's farms with this valuable skill and knowledge, or go on to a successful career in the NZ Dairy industry.