On-Farm Services
---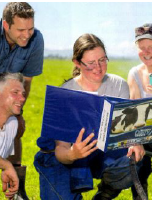 New Zealand Dairy Careers offers exceptional On-Farm Services to help retain and develop the people it recruits along with other staff employed on farm.
We are committed to retaining and developing people within the dairy industry. We pride ourselves on the services we provide to employers in retaining not only current employees but recruiting skilled and motivated employees in the dairy industry.
We support all our candidates while on farm and provide mentoring, pastoral care and training and development reviews. This close involvement with a candidate's positive growth guarantees favourable results. It is a process that is crucial to the long-term growth of New Zealand's dairy industry.
NZDC is determined to produce inspired, committed and fulfilled individuals who remain engaged, motivated, and supported which in turn lifts productivity for your business.
Development & Mentoring Packages
---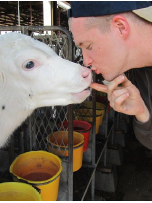 The retention of talented people continues to be key priority of the New Zealand dairy industry. Our Development & Mentoring Package underpins this priority by working with you and your employees to ensure mutual and beneficial employee/employer relationships.
We recognise the power of employee retention and work with you to:
Create an employee centred environment
Drive your employees to achieve more
Reward & recognise top performers
Provide effective leadership & support
Task monitoring and performance development
Open communication & collaboration
Provide feedback & recognition
Give your employees the metrics they need to be successful
Workplace Health and Safety engagement and awareness
Deliver Development and Mentoring Visits
Recruitment Packages
---
Our aim is to match suitable candidates to each individual employer requirement and assist in forming a learning relationship for a sustainable employment future. We deliver a personal and pro-active approach to both candidate and employer
Find the "hidden gems" - NZDC are experts in the recruitment industry, we are your partner in matching the right talent to the right job
All candidates go through the following processes:
A vigorous pre-employment screening including reference checks, visa checks, qualifications verifiedPre-employment drug testing
Pre-farm orientation
Health and Safety training and inductions
Budgeting advice
Orientation service
Placement guarantees
On farm support
Additional Services
---
Extra Mentoring and support
Orientation Service + Tenancy
Disciplinary Service
Exit Interview
For further information call Graeme Taylor on 03 971 5564